Dizin Hotels
Dizin Hotel is the most popular accommodation option in the vicinity of Dizin Ski Resort. It is located right next to Dizin slopes and its rooms windows offer a great view of the mountains around. Read all about it.
................
Gajereh Hotel is the second most popular option of accommodation in Dizin. It is located at a distance of 3 km to the resort, but offers free shuttle service for the transportation of its guests to the slopes and back. Read all about it.
................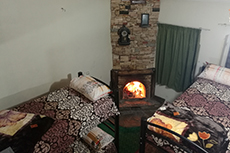 Seven Hostel is a budget but very warm and welcoming option. This hostel in Dizin is at a distance of around 4 km to to the slopes, offers free transportation to the resort and back, and has earned great TripAdvisor reviews. Read all about it.
4/30/2017 2:56:36 PM
---
1 Comment(s)
Average Rating:
Comments and Reviews