Dizin Hotels
Dizin Hotel is the most popular accommodation option in the vicinity of Dizin Ski Resort. It is located right next to Dizin slopes and its rooms windows offer a great view of the mountains around. Read all about it.
................
Gajereh Hotel is the second most popular option of accommodation in Dizin. It is located at a distance of 3 km to the resort, but offers free shuttle service for the transportation of its guests to the slopes and back. Read all about it.
................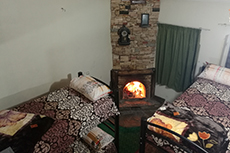 Seven Hostel is a budget but very warm and welcoming option. This hostel in Dizin is at a distance of around 4 km to to the slopes, offers free transportation to the resort and back, and has earned great TripAdvisor reviews. Read all about it.
4/30/2017 2:56:36 PM
---
1 Comment(s)
Average Rating:
Comments and Reviews
LU on 1/17/2020
Hi, We have 4 people, and we will arrive 24 Jan 2020, will need two rooms for two nights at dizin hotel, please kindly help book the rooms for us. Checkin: 24Jan Checkout:26 Jan 2 nights 4 people Preferably: 1 double bed, 1 twin bed. Thanks! YAN LU
---
Admin:
Room Available
Dear LU
Inquiry Code: 20681
Salam!
Thank you very much for your interest in our services, at the moment there is availability on your desired dates and we have received your reservation and it will be confirmed after receiving the payment.
Payment link has been sent to you.
Kind Regards,
Sara
Dizin Hotel in Dizin